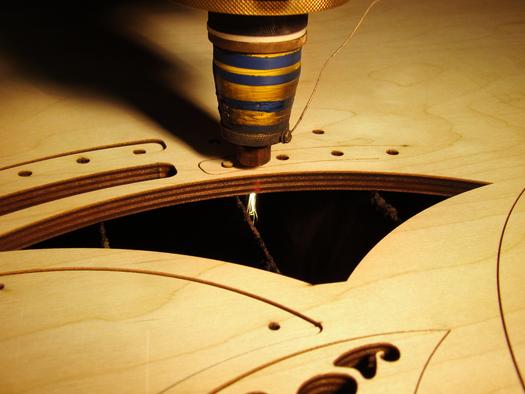 Metal or laser cut timber decorative panels have the potential to improve any office space both in terms of productivity and style. Here are some of the unique ways to use laser cut décor in your office as a way to really make your company shine.
Divide Workspaces
No employee likes to have coworkers up in their business. At the same time, open floor plans for offices are becoming increasingly popular. With laser cut panels between cubicles, partitions, or desks, your personnel will feel like they have a space of their own but still have the open layout you want.
Protect from UV Rays
Having a lot of windows in an office space can help inspire your staff to be more productive. However, letting the sun's harmful ultraviolet rays beat down on your employees all day can also be a major problem. Putting in laser cut panels can help by providing protection from the sun. This will also reduce glare on your team's computer screens, helping them to see their work better and be more productive.
Provide Additional Security
You want to protect your office equipment and the privacy of your work, but by leaving it out in the open and having employees' computers visible from windows, you may be making your office space a prime target. One of the best things you can do is install laser cut panels to protect your employees' work and make your business less of a target for theft and vandalism.
Create an Outdoor Space
Creating an outdoor space with a laser cut outdoor awning can give your staff a place to take breaks, enjoy their lunch, while enjoying the scenery outdoors. Outdoor laser cut screens can also double as a beautiful art feature or logo display.
Laser cut decorative wall panels in your corporate space is a good idea for several reasons. Not only are they practical, but they may be much less expensive than the alternative. Whether you create them out of timber, wood, metal, or another material, there are plenty reasons to think about adding these beautiful accessories to your business.