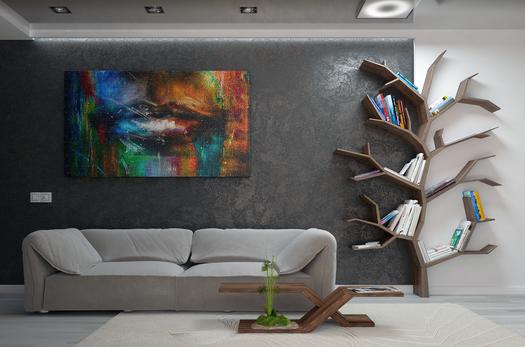 Your home is beautiful inside and out and your only wish is that it reflects who you are as a person and draws people in. One of the best ways to showcase your personal style and create conversation pieces around the home is through beautiful décor like metal wall art decor. Here are some fresh ideas that you may not have considered before.
Dimensional Wall Art
Having wall art that looks beautiful and high end doesn't have to cost a lot of money. You can get custom dimensional wall art that's laser cut from metal that will have all your friends talking. The latest trends for laser cut wall art are combining silver and gold and hanging the piece freeform at an angle on the wall. This is a great way to make a big statement in your home without breaking the bank.
Vinyl Decal Wall Art
If you're renting your home or don't want to commit to hanging a piece of art on your walls, vinyl decals may be a good choice. They come in sweet sayings and meaningful mottos, but they also come in designs such as floral motifs, trees, and other shapes and objects. Vinyl decals can be a great way to dress up a space especially when you're on a tight budget.
Wallpaper
Believe it or not, wallpaper can look great on the walls of your home. This is not to say that you should keep your grandmother's vintage floral paper up on the walls but talk to any interior designer and they can give you great ideas for wallpaper that looks chic and classy and blends well with the rest of your space.
Having the right pieces of art on the walls of your home such as laser cut metal wall art can make all the difference in how you look and feel throughout the day. Wall art can inspire conversation and promote productivity while making you feel good and more at home when you're at home.